Custom Tarsal Wraps are designed to provide customised support, stability, or immobilisation for pet Tarsal joints.
With our Custom Tarsal Wrap Order Form,  you design the wrap most suited for your patient's needs.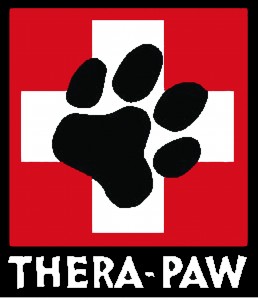 Tarsal plantigrade without support then digitigrade with a Tarsal support
Custom Tarsal Wrap Order Form selections include:
Thickness of the materials used to make the wrap:
Light, for smaller patients or those needing light support;
Medium, for patients needing moderate support;
Heavy, for larger patients or those needing strong support
1 (lightest support) to 10 (heaviest support)

Thermoplastic sheet,  padding, nylon support straps (adjustable by the vet/therapist)
hyper-extension reducing straps (encourages flexion)
extension assisting straps (reduces flexion , encourages extension)
These selections allow you to modify the Tarsal Wrap directly on your patient.
You must be a veterinary professional or professional therapist to receive a Custom Order Form. The Professional MUST do the measurements of the animal.

Please contact us via email at Therapaw-UK@ClassicPhysiotherapy.co.uk to request a Custom Order form.
Please email or fax the order form back to us fully filled in for your patient. Within 2 business days you will receive an email indicating cost of the custom product. Upon receipt of payment the product will be designed and made within 5 working days and dispatched.
Payment is by bank transfer or cleared cheque prior to the product being made. There are no refunds on Custom made products.